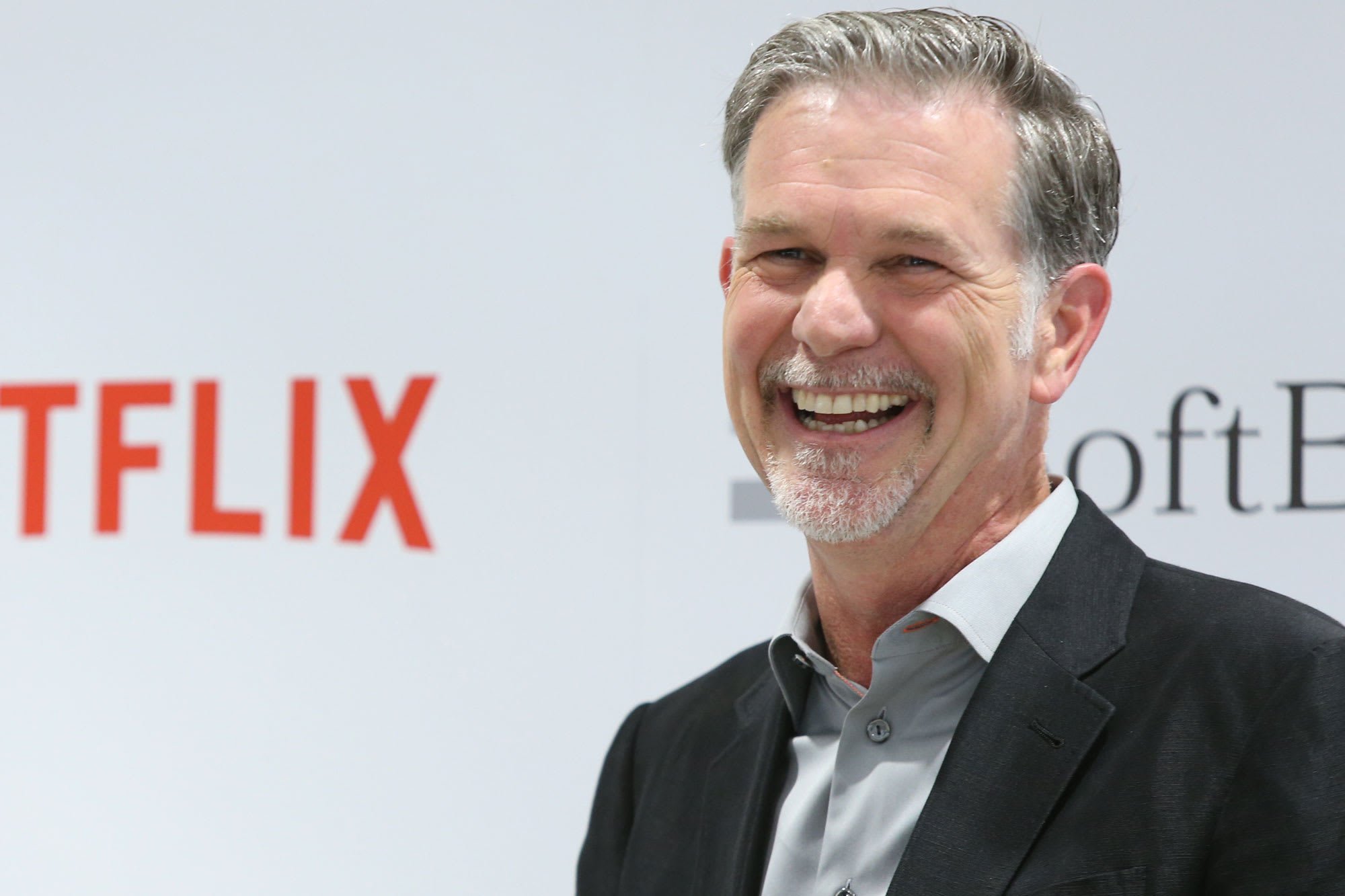 Netflix delivered a big jump in subscribers, but the stock bounced around in immediate reaction to the earnings release. It was initially up 10% before falling less than 1%.
Here is what Netflix reported:
Earnings per share (EPS): $ 1.57
Revenue: $ 5.77 billion
Global paid net subscriber additions: 15.77 million
Wall Street was anticipating earnings per share of $ 1.65 on revenue of $ 5.76 billion, based on Refinitiv consensus estimates. Domestic (U.S. and Canada) paid subscriber additions were expected to come in at 775,000 and international paid subscriber additions were expected to be 7.2 million, according to FactSet. However, it's difficult to compare reported earnings to analyst estimates for Netflix's first quarter, as the impact of the coronavirus pandemic on earnings is complicated to assess.
In its letter to shareholders, Netflix said it expects viewership and subscriptions to spike this quarter, but warned of an expected decline in viewership and slowdown in growth down the road as people come out of lockdown orders around the world.
Netflix said it expects 7.5 million global paid subscriber additions in Q2, but warned the number was "mostly guesswork" since it can't know when stay-at-home orders around the world will be lifted. It expects lower net subscriber additions in the third quarter as more economies open and because its third quarter last year included new seasons of popular series "Stranger Things" and "Money Heist."
The company said shows and films it expected to release in the second quarter are still on track to release as planned since their filming had already completed. Netflix said it would have additional cash on hand to as production dates are on pause and that it would make up for some of the loss of content with licenses films and TV series.
The company said it would have free cash flow for the year of negative $ 1 billion or better compared to its previous expectation of negative $ 2.5 billion. But it also said it would probably not have as straight a path to free cash flow profitability. It had previously planned to improve that metric annually.
Netflix also said that the strength of the U.S. dollar will hurt its international revenue.
The company said it had slowed down its network use by 25% in countries where it had been requested to do so. Both Netflix and Google's YouTube announced they would cut streaming quality in Europe to help ensure smooth internet connections. It's working with internet service providers (ISPs) to expand capacity so it can lift those restrictions and return its service to its typical standards.
Moving beyond the initial phase of the crisis, Netflix will face new issues as shows and movies it was scheduled to film has been postponed. Production has ground to mostly a halt as Netflix has committed to spending $ 150 million to help the industry through the crisis. This includes a $ 100 million fund to assist workers in the TV and film industry hurt by the crisis and a $ 30 million donation to third parties and non-profits to assist crew in cast in countries where Netflix has a big production presence.
Netflix released some viewership numbers for popular programs in the quarter. Its reality dating show "Love is Blind" was viewed by 30 million member households, according to Netflix, and its docu-series "Tiger King" was viewed by 64 million member households and original film "Spenser Confidential" was viewed by 85 million member households.
This story is developing. Check back for updates.
WATCH: Video game streaming is surging as millions are cooped up inside their homes