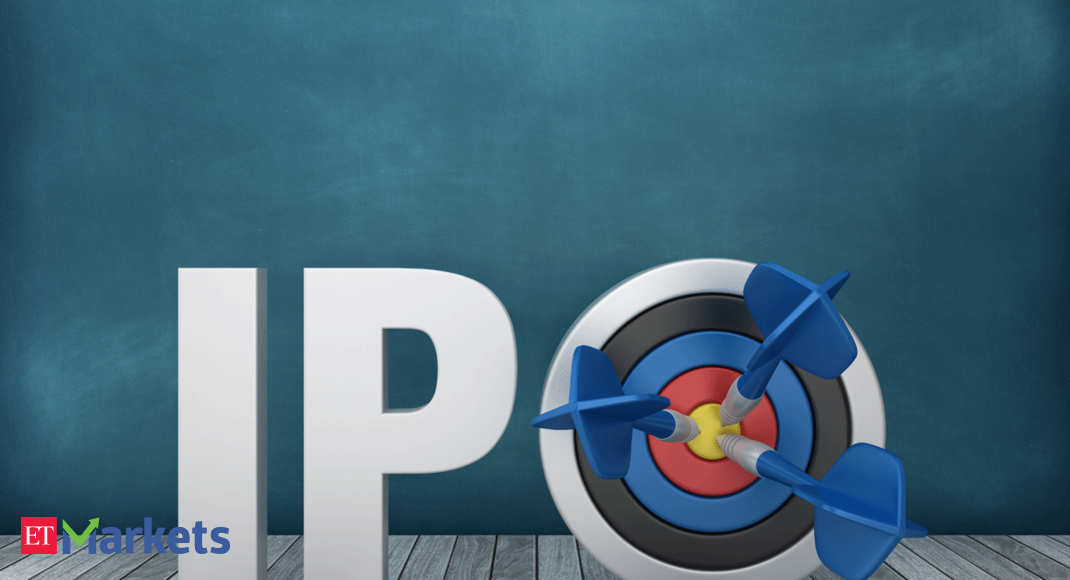 Mumbai: After a long dry run , the IPO market is finally warming up and a few offerings are lined up to hit the market. The start though, will be gradual, say bankers.
Specialty chemicals manufacturer Rossari Biotech's initial public offer (IPO) is likely to hit next week, while private lender YES Bank may come up with a follow-on public offer (FPO) later this month, two people aware of the development said.
Rossari Biotech declined to comment, while an e-mail sent to YES Bank was not replied to.
This would be the first IPO after SBI Cards & Payments' had hit the market in early March. Subsequent to that, Rossari Biotech was to hit the market then, but postponed its plans due to the extreme volatility in the market due to the Covid-19 pandemic. The IPO market had dried up since then.
SBI Card's IPO, which raised more than Rs 10,000 crore, was the largest in fiscal year 2019-20. The company's shares are currently trading 7.4 per cent below its issue price.
To be sure, while the primary market activity has otherwise been lackluster, there were exceptions. Oil-to-telecom conglomerate Reliance Industries witnessed mega rights issue of Rs 53,124 crore in May, which was the country's largest ever.
However, there were no new companies that were listed after SBI Cards IPO
"Primary market activity is indeed picking up. There is increasing interest from equity investors and we are seeing good traction across Asia. Besides rights issuances, IPOs and FPOs are now being lined up as well," said Utpal Oza, managing director & head, investment banking, Nomura India.
"The sentiment has definitely improved in sync with the robust activity in the secondary market," he added.
One major change for bankers has been that instead of hosting road shows across geographies, they are now conducted through virtual meetings due to travel restrictions amid the Covid-19 pandemic.
"Roadshows have gone digital, a smoother investor interaction process which is quite productive. With the travel embargo, travel across the globe is now replaced with focused investor interactions and Q&A over 45 min investor video calls. Issuers in fact are now reaching out to many more investors," said Oza.
A total of 31 companies that have received an approval from the Securities and Exchange Board of India (Sebi) are in the queue to tap the equity markets to raise a total of around Rs 31,056 crore through the IPO route, data from primary market tracker Prime Database showed.
These include likely issuances by asset manager UTI Asset Management Co, Indian Railway Finance Corporation and Bajaj Energy.
UTI Asset Management Company (AMC) received market regulator Sebi's go ahead last month to raise a little over Rs 3,000 crore through its IPO.
Five other companies have filed for approval of their IPOs with the markets regulator and are awaiting the same.
While there are numerous companies lined up with approvals in place, the pickup in activity will be gradual, as companies and bankers struggle to model around uncertainties surrounding the Covid-19 outbreak and subsequent slump in economic activities across the globe. Also, while markets have recovered from March lows, they are far away from the record highs seen in January.
Benchmark 30-share Sensex has recovered more than 42 per cent from March lows in sync with the rise in global markets, but is still down 11.6 per cent for the year to date, and is nearly 16 per cent away from its record highs seen in January.
However, the market outlook continues to be uncertain, due to the Covid pandemic's rapid surge across the globe and in India. This uncertainty also weighs on resumption of activity in the primary market.
"It (primary market activity) will pick up slowly. The companies which were lined up before Covid are planning to hit the market now," said V Jayasankar, head of equity capital markets at Kotak Investment Banking.
"The roadshows are happening through virtual meetings. Of course in an IPO, people like to meet in flesh and blood, but they are getting used to it gradually," he said.
Jayasankar pointed the Covid world has brought in uncertainty around the businesses.
"It takes longer and is more challenging to model in the post-Covid world, but investors are getting used to it," he said.
That was the popular tone.
Pranav Haldea, managing director, Prime Database also does not see a lot of IPOs hitting the market as the Covid-19 uncertainty continues to weigh.
"It is good to see some action. The IPO market was all silent for a while after SBI Card IPO. Market has been extremely volatile, but we did see a bounceback in last couple of months," said Haldea.
"I don't see a lot of IPOs hitting the market. We will have a select few tapping the market for now," he added.