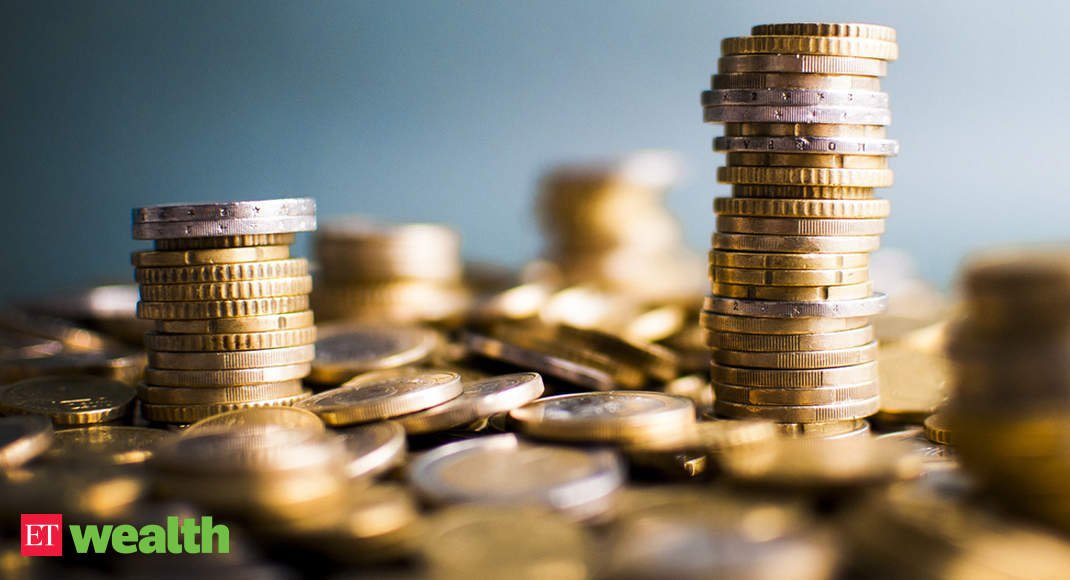 Lump sum flows into mutual fund equity schemes slowed in May compared to the previous month, as investors kept to the sidelines following the unexpected rally in the market. In debt schemes, investors preferred the safer categories such as liquid and banking and PSU debt funds after the Franklin Templeton fiasco dashed appetite for products with higher returns.
In equity schemes, lump sum flows fell to Rs 5,256 crore in May from Rs 6,123 crore in April.
"Many investors were left waiting on the sidelines with the equity rally that started in May being very sharp," said G Pradeepkumar, CEO, Union Mutual Fund.
The Nifty has risen about 33% since March 23, when the index hit a low of 7,511. The sharp rebound has taken investors by surprise. With the lockdown hitting businesses and impacting jobs, many individuals are postponing fresh purchases as of now.
"Investors are waiting for clarity on their own future cash flows amidst the pandemic before committing lump sums to equities," said Pradeepkumar.
Investors who put money into equity schemes in May preferred large cap and multi cap funds, which accounted for about half of the lump sum flows in the month.
Arbitrage funds, which are considered among the safer categories, saw flows to the tune of Rs 10,806 crore as against Rs 6,587 crore in the previous month. HNIs preferred to increase their allocation to gold by buying gold ETFs worth Rs 815 crore in May 2020. Categories like hybrid funds continued to see outflows of Rs 978 crore.
SIP flows fall for second month but stay above Rs 8,000 cr
Flows into mutual funds through systematic investment plans (SIPs) — a system of investing a fixed sum monthly or quarterly — declined for the second month in a row in May. SIP inflows during the month fell by Rs 253 crore to Rs 8,123 crore.
In March, money collected through SIPs was Rs 8,646 crore. Industry officials said job losses, salary cuts and uncertain market outlook may have prompted investors to stop SIPs or reduce the amount they put into schemes — mostly equity — every month.
"A set of investors closed SIP due to job loss while there are a few who decided to time the markets and closed them as they believe the outlook is negative," says Swarup Mohanty, CEO, Mirae Asset Mutual Fund. Flows into mutual funds through SIPs had touched Rs 1 lakh-crore in the previous financial year.
Financial planners advise investors should not discontinue their SIPs as a market fall will help them accumulate more units.
Investors prefer safer categories in debt funds
Flows into debt mutual funds rose to Rs 63,665 crore in May from Rs 43,431crore in April. Credit risk funds continued to witness outflows in May though they slowed during the month. This category saw outflows worth Rs 19,239 crore in April after Franklin decided to shut down six debt mutual fund schemes and halt redemptions indefinitely. In May, redemptions from credit risk funds have slowed down to Rs 5,173 crore.
Investors decided to move to categories with low credit risk, allocating more to banking and PSU debt, gilt and liquid funds. Banking and PSU debt funds saw inflows of Rs 8,873 crore, money market Rs 2,040 crore and gilt Rs 1,947 crore.
"Investors continued to rush to safety post the Franklin episode in April allocating to categories like banking & PSU, gilt and money market funds," says Vijay Kuppa, founder, Orowealth. Overnight funds, considered the safest among debt schemes, however, saw outflows of Rs 15,880 crore due to falling returns. These schemes are returning 2-3% annually.