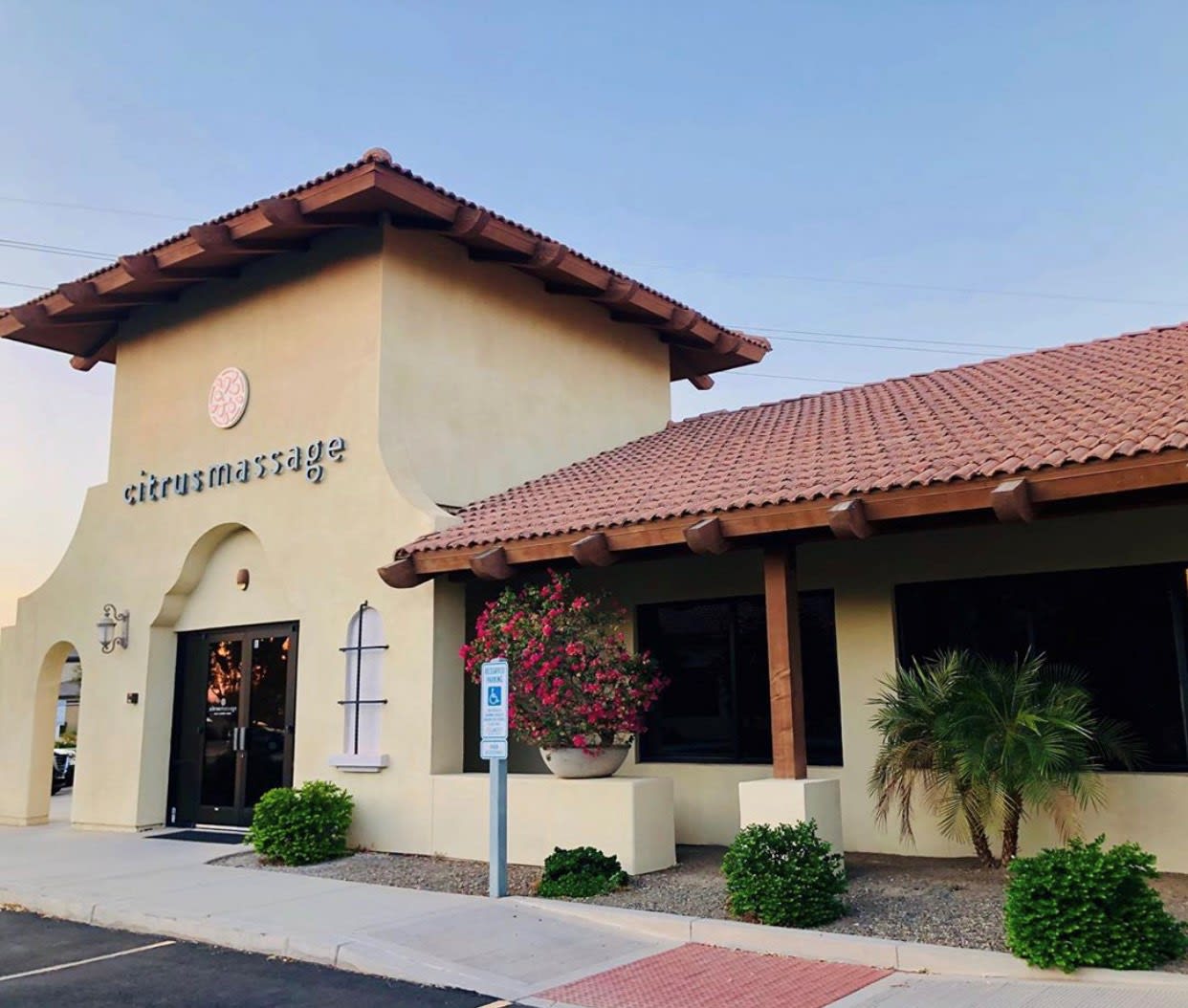 Jacy and Seth Boyack reopened their Arizona massage spa earlier this month from pandemic-driven closures. But they shut Citrus Massage back down after four days, citing safety concerns from the Covid-19 outbreak.
In an interview Monday on CNBC's "The Exchange," Jacy Boyack said that even working the front desk, she felt concerned.
"I'm not a massage therapist. … I thought, 'If I'm nervous to be at work, how can I expect my employees to go into a 10-by-10 room and really be in such a high-touch industry?'" she said. "It was a scary, unnerving time, and it wasn't very comfortable."
The Boyacks reopened Citrus Massage, in the Phoenix suburb of Chandler, Arizona, on June 4, and June 7 was their last day of service before closing again. Seth Boyack noted that spas and massage therapists in Arizona could begin service in May, but they waited to reopen Citrus in order to get proper safety precautions in place, such as increased sanitation.
Jacy Boyack told "The Exchange" that Citrus required masks to be worn in any public area of the spa but that they were optional during the massage. She said she believes clients would have continued to book massages had Citrus adopted a stricter mask policy during the massage. But, she said, "I still think with the Arizona cases rising, you're not socially distanced. You're within just a few inches of somebody. … It's scary for the clients as well."
The Boyacks' decision to voluntarily pause operations offers insight into the considerations business owners across the U.S. are weighing during a public health crisis that is intensifying in some places.
Citrus Massage in Chandler, Arizona.
Source: Citrus Massage
At the time of Citrus' reopening, new cases of Covid-19 and hospitalizations linked to the virus in Arizona were already rising. In a follow-up call with CNBC, Seth Boyack said that realization factored into their decision to again pause operations. He said they considered whether to be "part of the problem" by staying open or "part of the solution" by shutting down.
Arizona is one of many states across the U.S. experiencing an uptick in new coronavirus cases and hospitalizations, following the relaxation of restrictions on businesses. In response, governors in states such as Texas and Florida have rolled back their reopening plans, ordering bars to close. California took similar steps for some of the state's counties.
And on Monday, New Jersey Gov. Phil Murphy announced that the state's plans to resume some indoor dining Thursday would be delayed, partly citing the rise in cases across the U.S.
Seth Boyack said their plans for how to reopen Citrus Massage during the pandemic are uncertain. He noted that their landlord has deferred their rent, although other bills remain. He also cited the concern from employees, some of whom may live with older family members or have an underlying condition themselves that puts them at greater risk of severe illness from Covid-19, he said.
"We feel like we would be irresponsible to open up as cases continue to rise," he said, suggesting that a sustained, dramatic decline in new cases will be a requisite for them to reopen. "I still think it's a scary, nerve-wracking time for our therapists and for clients, so what that looks like going forward, it's tough to say."