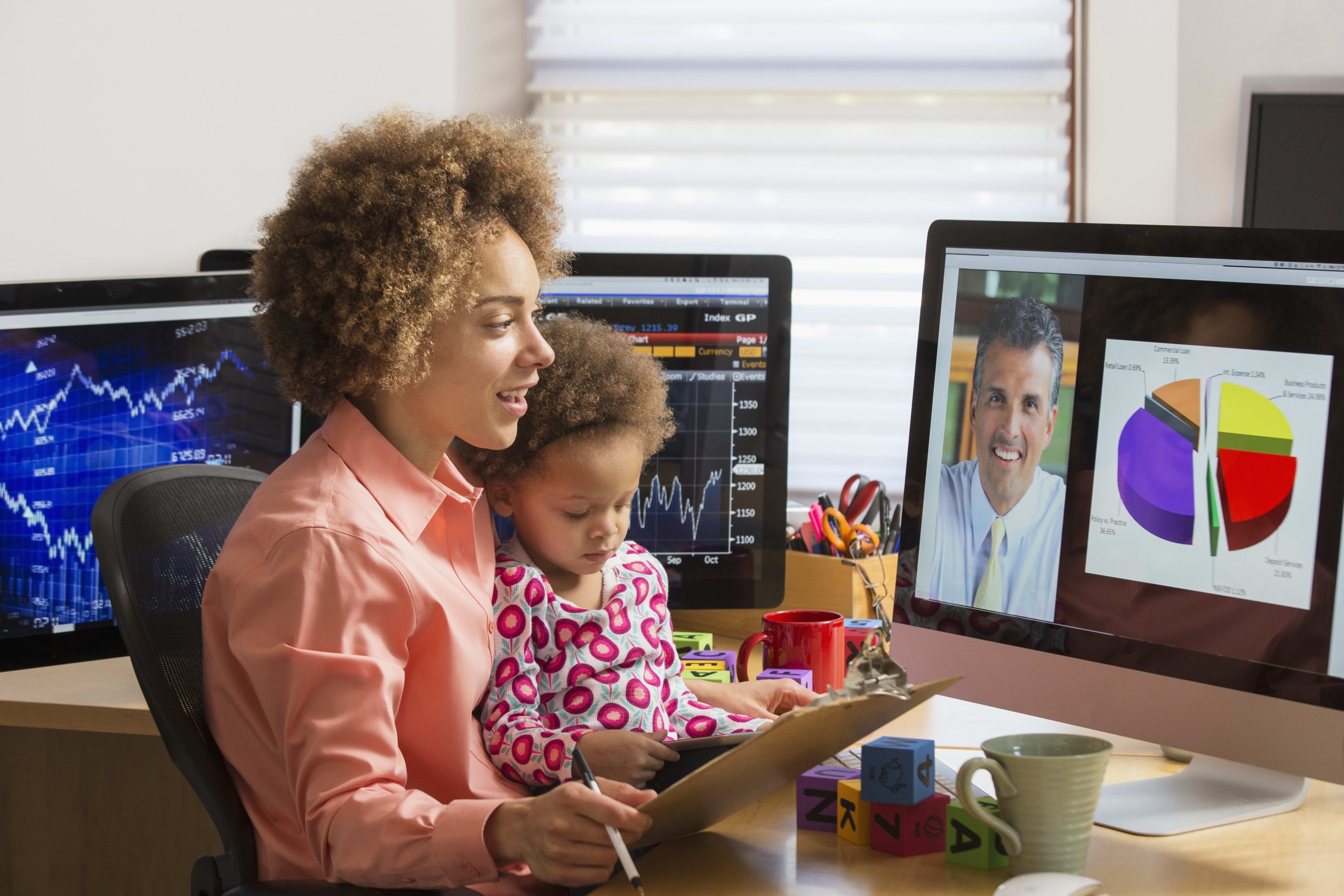 Like everybody else in the country, David Yeske is getting a bit stir crazy.
For the last eight weeks, the founder of registered investment advisor Yeske Buie has been managing his advisory practice and serving his roughly 500 clients from his home in San Francisco as the coronavirus has spread across the country.
Yeske, a certified financial planner, is once again helping his clients cope with a black swan-like crisis to test even the most stoic investor temperaments.
"As is always the case in a crisis, we've dialed up our level of communication with clients — even more than in the Great Recession," said Yeske, whose staff of 15 are all working overtime from their own homes.
This time around, the client calls are less about their investments and more about the general Covid-19 pandemonium unfolding.
"We're not getting a lot of questions from clients about their portfolios," Yeske said. "Mostly they want us to help them deal with their emotions and to remind them that their financial affairs are in order."
Grappling with turbulence
The coronavirus pandemic has thrown global economies into a tailspin and shaken financial markets and investors profoundly. Whole industries have been virtually shut down and more than 36 million Americans have lost their jobs in the last two months.
While states are beginning to open up their economies, the financial markets remain on edge due to fears of a potential resurgence in the spread of the virus.
For advisors, the uncertainty means a staggering new workload while they try to deal with the same stress that isolation and social distancing have created for all Americans.
"It's a double-jeopardy situation for financial planners," said CFP Evelyn Zohlen, president of RIA Inspired Financial in Huntington Beach, California.
"We're impacted every way our clients are as individuals in terms of concerns about our kids and parents and employees, while we also have to be present and all-in for clients in a crisis like this," said Zohlen, who is also the past president of the Financial Planning Association.
Like virtually all businesses, financial advisors face major new challenges in the way they manage workflow, communicate with colleagues and clients and generally run their practices.
Contact from a distance
Most advisory firms, however, were far better prepared to handle employees working remotely than many other businesses.
"We could have kept both our offices open under the [Florida] government's order, but we chose to have everyone work from home," said CFP Dan Moisand, principal at Moisand Fitzgerald Tamayo, which has offices in Orlando and Melbourne, Florida. "It wasn't particularly difficult for us because we've had employees work from home in the past."
With IT security protocols in place for many firms, remote working has been a manageable adjustment for advisors.
Firms are using platforms like Microsoft Teams and Slack to improve their collaboration with colleagues and using a wide variety of communication channels to serve clients.
"It's definitely a different way of operating," said CFP Rick Kahler, head of Rapid City, South Dakota-based Kahler Financial Group. Three of his firm's eight employees were working virtually prior to the pandemic. "I think our productivity has maybe gone up a notch."
We've dialed up our level of communication with clients — even more than in the Great Recession.
David Yeske
founder and president, Yeske Buie
The smooth transition to remote work prompted by community lockdowns could herald a new flexibility at advisory practices when it comes to employees working from home.
"I was not very comfortable with it prior to this crisis, but I'm now a convert," said Zohlen, who managed to onboard a new financial planner at her firm on April 13.
"I may just have 'A' players on my team but they have exceeded my expectations," she said. "I now feel much more confident in their ability to be productive from home."
More from FA Playbook:
Advisors who applied for PPP loans share stories
Some financial advisors may not actually be 'advisors'
Op-Ed: Advisor must help clients 'get back to basics'
The home isolation of both advisors and their clients has also accelerated the shift to digital advice that was already well under way.
Prior to the crisis, advisors emphasized the need to enable online communications and videoconferencing with millennial clients who didn't want to meet with their advisors face-to-face. Now they are conducting Zoom sessions and GoToMeetings with all their clients and, again, the experience has been generally positive.
"I think for the most part, it's going very well for people," said CFP Elizabeth Jetton, a former advisor for 30 years who now does strategic consulting for advisory practices through the FPA.
"Our business is about authentic relationships and there is something intimate and trust-building about advisors and clients connecting from their homes."
Battling work stress
While most advisors have found remote working and online client communications a positive experience so far, there is no question that their workload and stress levels have gone through the roof.
"I have back-to-back meetings all day, every day," Yeske said. "It's not just the Zoom exhaustion, it's all the phone calls and the email chains."
Along with a baseline schedule of contacting clients every other week, Yeske is now conducting client webinars on a nearly weekly basis and sharing more content on social media to help people make sense of rapidly changing circumstances.
David Yeske, founder and president of Yeske Buie
Yeske Buie
To help with their own high levels of stress and work exhaustion, advisors are increasingly turning to their peers for support.
Jetton has been organizing weekly webinars at the FPA for advisors to discuss issues like the Paycheck Protection Program, a federal forgivable loan program, and how it affects their clients and potentially themselves. The sessions also give advisors the opportunity to speak freely about the difficulty of providing financial advice during a pandemic.
"Our clients are suffering from anxiety on steroids because of the isolation and as financial advisors, we suffer visceral trauma," said Kahler, who because of numerous bouts of pneumonia in the past is at particular risk from the coronavirus.
He is a regular participant in the FPA webinars. "You get depleted and you need a place to say: 'I'm as scared as my clients are.'"